How I Bought a Hamster and Built Him a Shelter Including Electrification
2019-06-05 | 139 words
I bought a hamster for an ungodly amount of money at Petshop for my workplace. His name is Pixie IV. and yes, he is already the fourth dwarf hamster with this name… don't ask what happened to III.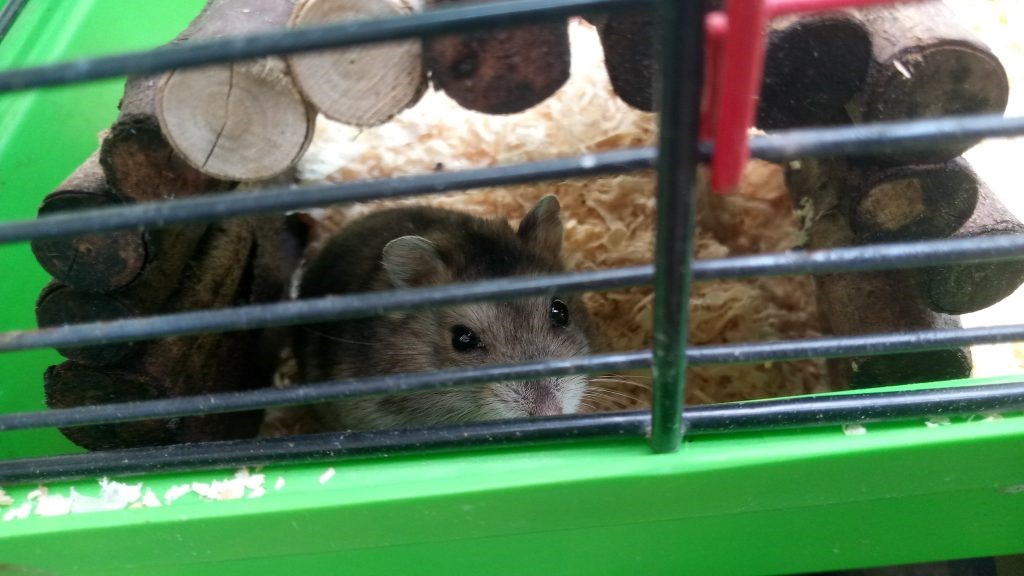 Pixie IV.
But I want him to be outside! So I secured his cage with wires so that greedy and cunning martens couldn't get to him. But what about rain? I built him a shelter from old pallets and covered it with tent fabric:
We live in modern times and the day doesn't end with the sunset. That's why I constructed solar lighting (one red LED). The batteries charge during the day and light up at night.
https://www.youtube.com/watch?v=5O4l-gqE0DM&list=PLZWNQlcHslXXcsrzhz0BEUgLjQUAASWql&index=2&t=0s
And the best part? You can buy the whole set for a bargain on my eshop and build your own little light too!