How to Play Steam Games on Your TV?
2022-01-02 | 175 words
Not all games are available on Xbox, so every gamer surely has Steam. However, sitting in front of a PC may not be comfortable, and while you can connect your laptop to your TV via HDMI, it's not convenient. What if your desktop is in another room?
The solution is the Steam Link app, which you can install on a Raspberry Pi. Currently, it only works on the Buster version, not on Bullseye.
On your PC, enable Steam Remote Play in the Steam settings. On your Raspberry Pi (connected to your TV), install the aforementioned Steam Link, which will show you a PIN after launching. Enter the PIN on your PC, and you're done. Optionally, you can pair a controller, but it also works with a keyboard and mouse. By default, you'll see games optimized for remote play, but basically, all games work.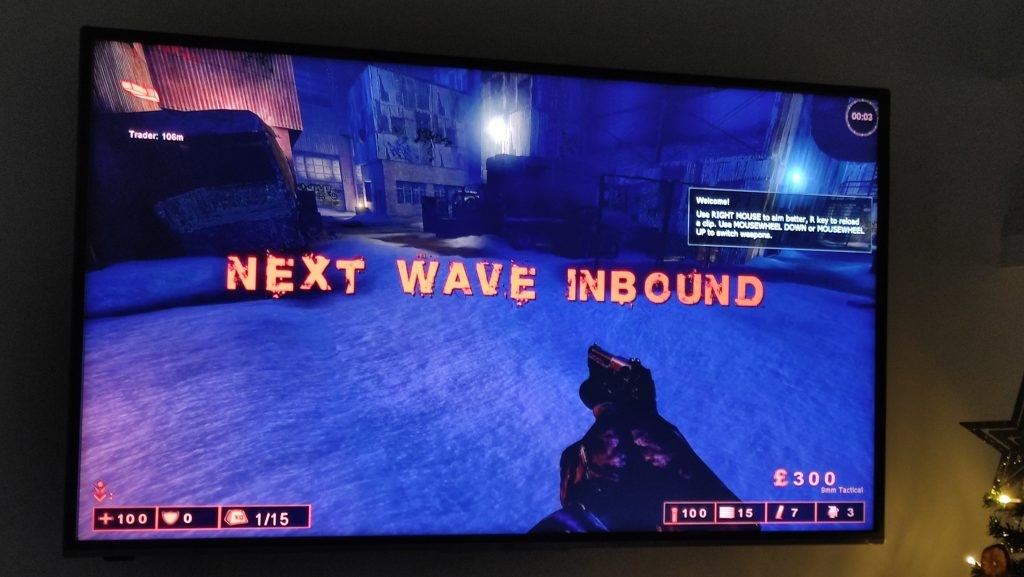 I'm currently playing Killing Floor via Steam Link on my Raspberry Pi. Killing Floor is my classic Christmas game, but this Christmas, I just launched it…
.. and it is so slow